strong in sustainable and innovative technology.
Our prime goal is to support companies in the development of technological systems.
We always try to do this in a creative and innovative way, using the latest developments to your benefit.
Developing in a sustainable way is also an important part of our vision: both in the sence of 'having a low impact on nature' as in the sence of 'long lasting'. We have a strong focus on systems that combine technology with biology and ecology, such as aquaponics and aquaculture systems.
Vasch can support you with a wide range of services.
– Development of aquaponics and aquaculture systems.
– Development of off-grid systems (houses, ships,…).
– Reducition of the ecologic footprint.
– Development of devices and machines: mechanical and automation.
– Modification and tuning of machines and electro-mechanical systems or processes
– Engineering and design
– Hands-on services (repair and maintenance) on all kind of industrial installations.
– Development of software tools for maintenance, project planning etc.
We have experience in all kind of sectors, such as
– Aquaculture, Aquaponics
– Machine prototyping for food, agriculture, science and production industries
– Automation and PLC programming
– Aquaculture engineering & development
– Industrial maintenance
– Industrial specific IT support
– …
We are skilled in
– Production process architecture & development
– 2D and 3D design (Autodesk Inventor, Autocad)
– Electro-mechanics
– Pneumatics & Hydraulics
– PLC
– …

Have a look at some show cases
immerced in aquaponics
Aquaponics is a relatively new sustainable way for food production.
It combines hydroculture with aquaculture, whereby fishes produce the nutrients for the growth of the plants.
The system is known as one of the most environment-friendly systems for growing food.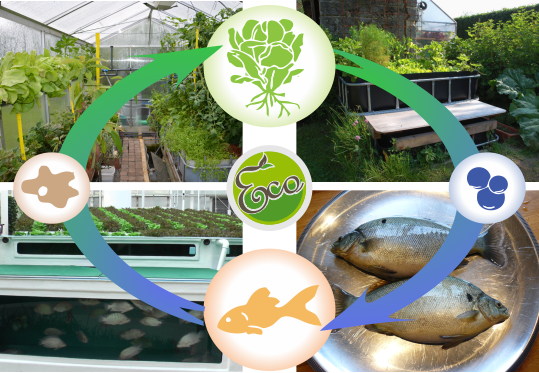 Valentijn Schepens started with 'Vasch aquaponics' in 2009.
Since then, Vasch has been playing a leading role in aquaponics development and distribution of information in Europe.
Among the things that have been realised :
2010: kick-off of www.aquaponic.be, the Dutch aquaponics information site for hobbyists and professionals
2012: kick-off of the Dutch Aquaponics forum on www.aquaponicsforum.eu
2014: development of the Vasch bell-siphon
2014: partnership with Blue Acres (The Netherlands)
2015 partnership with Smart Farmers (Belgium) and Aquaponie Gérin
2016: kick-off of the European Aquaponics Webshop: www.aquaponicsshop.eu
2017: formation of Aquaponics Professionals, a consortium to offer professional services in AP
2018: partnership with De Groene Waters, as new sales point for aquaponicsshop.eu
2018: Official dealer for Uniseals
2018: part of the founding team of the European Aquaponics Association http://europeanaquaponicsassociation.org/
Vasch aquaponics is specialised in:
Aquaponics consultancy for backyard, urban and professional systems
Development of aquaponics specific systems and automation
Sales of aquaponics related products
Training via workshops and support in schools
Networking and partnering with worldwide Aquaponics organisations
Have a look at some show cases
---
diving into aquaculture technologies
Vasch has many years of experience in aquaculture.
Not only via aquaponics (see aquaponics page) but also via dedicated aquaculture.
One of the strong benefits we have, is our experience in industrial development and automation. This gives us a unique approach toward aquaculture system development. Most fish farm developers come from agriculture or scientific worlds, not having the experience and knowledge of modern industrial processes and development.
Vasch is specialised in:
Engineering of aquaculture farms
Including design of plants, automation, calculation of TAN, tubing, pump systems, etc
Sustainable development:
looking for solutions for low environmental impact, such as fish feeding, waste water treatment and re-use, denitrification systems,
Developing aquaculture systems without having experience is difficult.
We have many years of experience, including:
own trout-farm in Bonlez (Belgium) since 2013: self-sustaining farm for rainbow trout
Engineering & development of 200 ton fish farm Omegabaars (Aqua4c), the most sustainable fish farm in the world
5 years experience in project and operations management at Omegabaars (Aqua4c)
stong connections and relationships with aquaculture scientific reasearch centers, such as Aqua-Erf (Odisse school), KUL, Inagro, PCG, etc.
more that 10 years experience in the development of sustainable aquaponics installations.