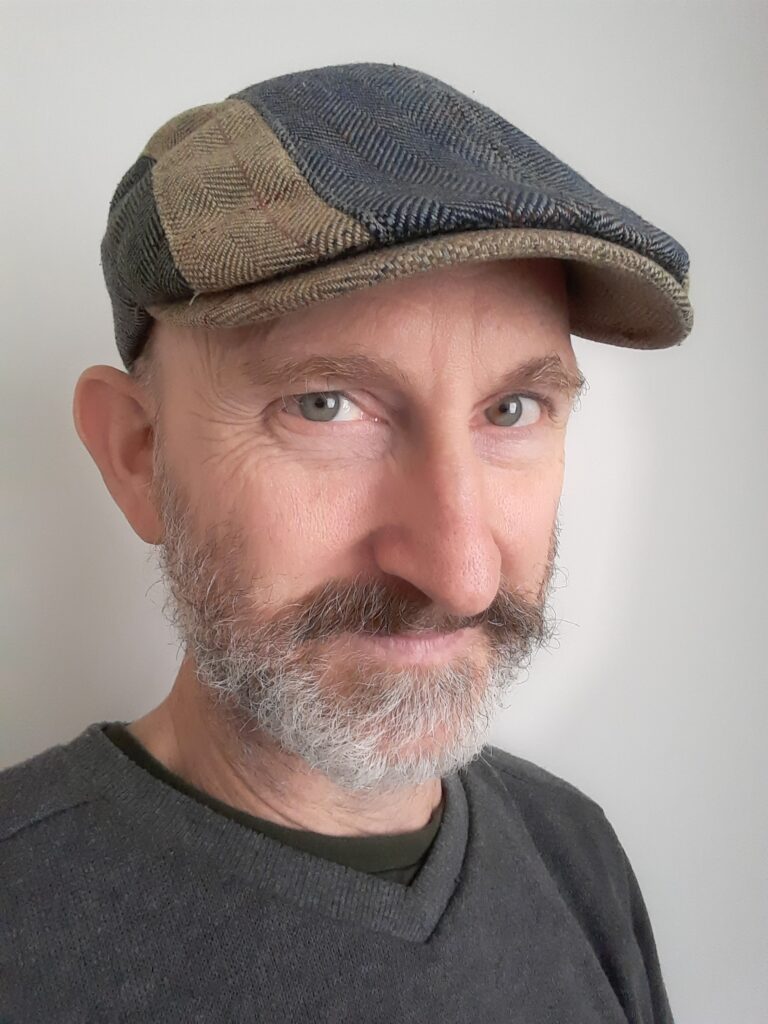 Languages
Dutch – native
English – fluent
French – fluent
Afrikaans – fluent
About me
Valentijn Schepens
Work experience
Owner of Vasch Aquaponics – since 2009

R&D specialist in aquaponics and sustainable aquaculture.
Consultant in aquaculture and aquaponics R&D, engineering, formation, business feasibility studies and project management (from scratch to operations).
Focus on innovative development and adaptation of technological components.
Owner of trout hatchery from 2010 to 2022

Teacher at HTISA Gent (Belgium) – secondary technical school since 9/2019

Electricity, Industrial techniques and IT in 5th, 6th and 7th grade: basic motor circuits, sensors, pneumatics, plc, …
Development of in-school software.


Operations & Project manager at Aqua4C (Belgium) from 10/2014 to 9/2019
Development and Project management of Aqua4C, the first sustainable fish farm in Europe (200T/y Omegabaars).

Strong focus on development of new systems for watertreatment, feeding, heat recovery and purging systems.
Coupling of industrial greenhouse-farm.
Management of all technical aspects in the farm.


Technical-Commercial responsible at machine & prototype-developer SMO in Eeklo (Belgium) from 05/2009 to 9/2014

Projectmanagement: Full coordination and follow-up of projects in machine construction (budgeting, offers, customer communication, design and directing 3D & automation designers & construction, financial and technical project management)
Responsible Automation department (electrical and PLC controls),
Prototype development, including specialisation in scientific machines for Biology & Phenotyping
Planning and organisation of technical service.
Building customer relationships, commercial customer contact, customer prospecting, market research, marketing.


Project Manager at DD Engineering in Ieper (Belgium) from 12/'07 to 04/'09.

Full coordination and follow-up of mechanical & Automation engineering projects: budget, planning, task distribution, etc.,
Creative cooperation in development and technical elaboration of prototypes,
Planning and organisation of technical interventions on existing installations,
Consultancy: process improvement in customer production lines,
Customer relationships,
Safety and CE analysis and certification.


Service Manager at AF Belgium in Merelbeke (Belgium) from 10/'06 tot 11/'07. Industrial compressors.

Head of Service After Sales,
Project management compressed air systems,
Planning and organisation of technical interventions on compressors and compressed air plants,
Responsible over team of 8 technicians,
Follow-up of contracts, stock management, purchasing, etc.


Office Manager & Customer Relationship Manager Europe at TMS-Comtelco te Gent (Belgium) from 01/'04 to 09/'06 and
Technical Supervisor from 09/'01 to 12/'03.

Legal representative Belgian headquarters,
Local management of the Belgian subsidiary of Telephone Management Systems Ltd,
Responsible for customer loyalty, sales and customer relations in Europe,
Project-based monitoring of technical & commercial projects, .
Management of technical department (IT): organisation and planning of support desk and installations,
Management SLA's and Technical projecting, Technical Sales support,
IT responsible.


Technical support engineer at Dicom Benelux in Mechelen (Belgium) from 01/'99 to 07/'01. (take-over Sercu Microdata) Document processing & storage solutions.

Installation and maintenance of microfilm equipment, scanners, juke-boxes, etc. at customers' premises,
Technical planning, coordination and contract follow-up (SLA),
Presales of microfilm equipment,
System and network administrator, development of software systems for internal use and software support to customers.


Technical support engineer and Creative manager at Sercu Microdata in Ardooie (Belgium) from 12/'92 to 01/'99.

Installation and maintenance on all microfilm equipment at customers' premises,
Problem solver for technical and organisational problems: development of production processes and equipment adaptation in local service department and for customers.
Competences
Very strongly self-taught & eager to learn
Creative and very broad area of interest,
People-oriented leadership & coaching.
Strong problem solver,
Customer focus,
Broad knowledge of electromechanical techniques & components
IT: PLC (Siemens, Phoenics Contact, …), C#, SQL, Web dev., , Graphical design (Autodesk Autocad & Inventor, Corel, …)
Not-really-to-know
Active musician:

Singer-songwriter (Kalentijn.be)
drummer in bluesband Solid-Jive

Green gardener
Techie and DIY'er
Father of 3 young adults
References: